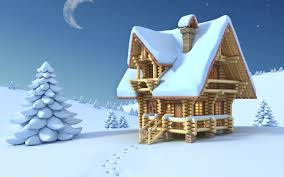 It still makes a lot of sense to sell your home in the Winter Months... Here are the reasons why...
Buyer demand is strong! We are still experiencing multiple offers even on properties near the 300k price point.
There Is Less Competition Now- most home owners decide to list in the spring and move in the nicer weather and when school's out. But the buyers are still there...
Your move-up home will be easier to find and more affordable than in the future. The inventory of homes for sale at higher price ranges has forced these markets into a buyer's market. This means that if you are planning on selling a starter or trade-up home, your home will sell quickly, AND you'll be able to find your move up home. Also, home values are predicted to continually rise as well as interest rates, making your next home most affordable now.
Finally, maybe it's just time for you to move on to the life you desire after selling your home. What are you waiting for?