I get asked all the time, "What improvements should I make to my home before I sell to get the most amount of money?"
Well, it really depends on the specific home, location, and other factors, but for the most part, there are a few things that will be the best return on your money.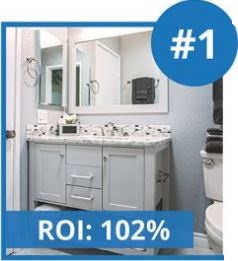 The first one is a bathroom remodel. Not a complete gut, but get the tub reglazed or replaced, new flooring, new toilet, replace or paint the existing vanity and new fixtures. This face lift will give your oudated bathroom a whole new look for a relatively small amount of investment.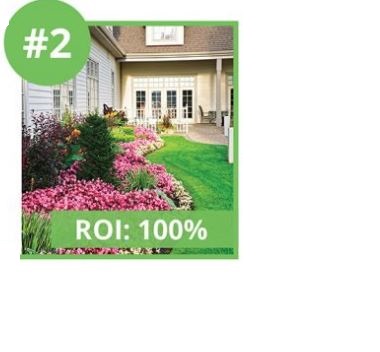 The second is landscaping. Curb appeal is everything. Your home needs to look attractive from the exterior from the pictures, to even get buyers to come look inside. Hire a professional landscaper if you don't have the time or skill to add some color with flowers, shrubs and maybe even small tree(s). Install or improve your existing walkway. Add some solar lighting, fresh mulch and planters.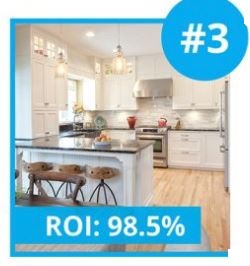 The third is making sure your kitchen is updated. A complete remodel is costly and time consuming, but a minor one is do-able and cost effective. Professionally paint or reface kitchen cabinetry, update flooring from vinyl, new countertops and lighting under the cabinets will go a long way.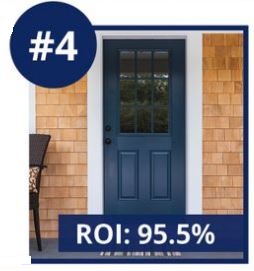 The final improvement to mention is exterior improvements. Again, curb appeal means a lot. Outdoor spaces is a new thing. Paint or replace your front door, touch up any exterior painting or replace with siding. Add a seating area and/or firepit. An outdoor oasis makes your home more inviting and appealing.
The final thing I tell Sellers is to remember: the way we live in our home day to day needs to be different than we live in the home while it's for sale.
If you're thinking about making a move and have questions or would like an opinion on things to get your home sold for top dollar, feel free to contact me.