The Villages at Sandfort Farm is located on 125 acres of historic farmland on the north side of Interstate 70 between Zumbehl and Truman roads. Payne Family Homes, Lombardo Homes, and McKelvey Homes will be developing more than 250 home sites. The community will surround the historic farm's two-story home, built in 1836, which will remain home to the Sandfort family. Additional historic structures, including two underground cellars and the 19th century granary and smoke house will also remain as fixtures in the new community.
In addition to its rich history, the Villages at Sandfort Farm is located near shopping, dining, and entertainment opportunities, and will feature at-home amenities including a community swimming pool, pool house, playground, walking paths, and more than 33 acres of common ground.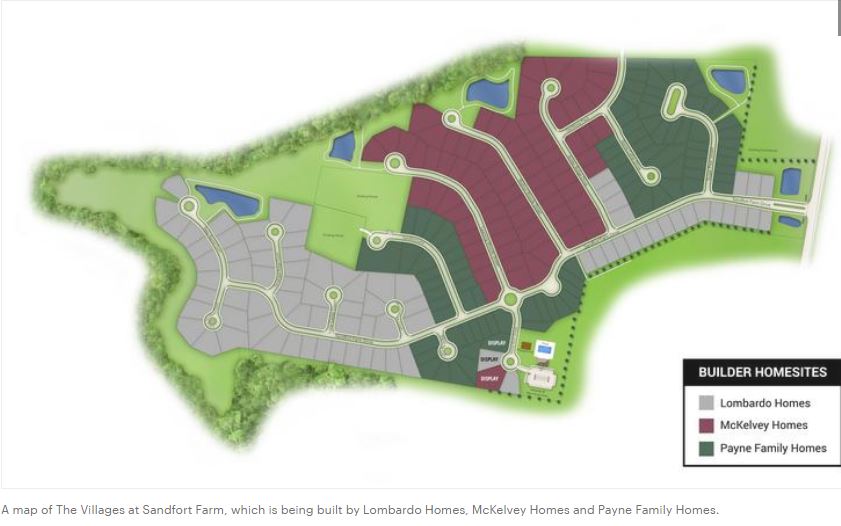 Displays are currently underway, if you would like more information about this development or purchasing new home construction, contact your local Realtor.