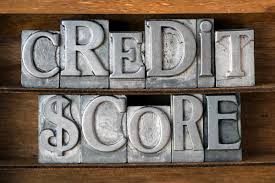 I've come across a lot of millenials lately thinking they cannot buy a home because their credit score is too low. This is not the case. According to a Ellie Mae's Origination Report, more than 53% of loans closed last month had a FICO score under 750.
The first step in the home buying process is to know your credit score/credit report. You may think you have great credit, but often there are errors. There may be something on there from someone with the same name as yours. There may be a bill on there that you paid and it wasn't taken off.
The higher your credit score, the lower the interest rate you will get for your mortgage and the more "home money" you will have.
Here are some tips for improving your credit score:
Make payments, including rent, credit cards, and car loans, on time.
Keep your spending to no more than 30% of your limit on credit cards.
Pay down high-balance credit cards to lower balances, and consider balance transfers to free up credit.
Check for errors on your credit report and work toward fixing them.
Shop for mortgage rates within a 30-day period — too many spread-out inquiries can lower your score.
Work with a credit counselor or a lender to improve your score.
Once you know your score, your next step will be finding a lender and getting pre-approved for a mortgage. Doing this will ensure that you know your budget before you start looking for your dream home.